We're hosting an online conference /webinar to pull together the incredible amount of development and work that has gone into planning and enacting the recovery and transition back to effective learning for our children and young people.
The conference will also provide an opportunity to celebrate the mammoth collaborative effort that has underpinned the evolution of the Recovery Curriculum and its positive achievements during the pandemic.
WEBINAR (ZOOM): Recovery Curriculum Conference / Webinar: "Reflections on Recovery …Reigniting Children's Learning"
Date: Wednesday 15th July 2020
Time: 10am – 12pm
FREE REGISTRATION & ATTENDANCE
Join us for 2 hours of talks, presentations, panel discussions, and Q & A.
CO-AUTHORS OF THE RECOVERY CURRICULUM THINK PIECE:
Prof. Barry Carpenter (Prof. Mental Health in Education, Oxford Brookes University)
Matthew Carpenter (Principal, Baxter College)
GUESTS/SPEAKERS/PANELLISTS:
Dr Tina Rae (Child Psychologist, prolific & award winning author)
Vijita Patel (Principal, Swiss Cottage School DRC)
Sally Apps (Executive Principal, Cabot Learning Federation)
Martin McKenna (Headteacher, Foxfield School/Deputy Headteacher, Palmerston School)
Ali Erskine (Head of School, KS1, Whitfield Aspen School)
Polly McMeeking (Chair of Governors, Chaddesley Corbett EPS)
Official Book Launch: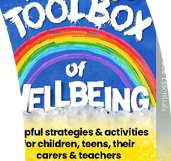 Dr Tina Rae & Hinton House will officially launch and introduce Tina's newest publication, A Toolbox of Wellbeing during the event.
Download an info-flyer on "A Toolkit for Wellbeing" (PDF)
http://www.hintonpublishers.com/isbn_template.php?isbn=978-19-12112-55-5&x=65&y=39
We'll be recording the entire webinar and releasing it Episode #15 of the LearningShared podcast.
REGISTER HERE:
Please use the following link to register for the event. Numbers are limited…
https://us02web.zoom.us/webinar/register/1915940266183/WN_cForSyhcSmS8JZewZW50XA
---
More info on the Recovery Curriculum
For information on the Recovery Curriculum, including the original Think Piece entitled "A Recovery Curriculum: Loss and Life for our children and schools post pandemic", lectures, resources, reference materials and details of the online communities of practice, visit:
http://www.recoverycurriculum.org
Join the conversation about The Recovery Curriculum:
Clearly any form of Recovery Curriculum will need to be unique to each and every school, contextualised to the ethos, culture and values of that school, as well as its existing curriculum and crucially reflecting and addressing the needs and aspirations of its unique population of learners.
We have created private groups in LinkedIn and Facebook where colleagues and peers can discuss and share thoughts, ideas, experiences, resources and learning in relation to education and provision post pandemic. The groups are also an opportunity to connect people and help you to build a network that can support you on your own important journey over the coming months.
Facebook Group: Recovery Curriculum
We've set up a private facebook group specifically for The Recovery Curriculum at:
https://www.facebook.com/groups/recoverycurriculum
or search for "recoverycurriculum" in Facebook.
Facebook: EfL SEND Community Group
Join us at:
https://www.facebook.com/groups/eflSENDCommunity/
or search for "eflSENDCommunity" in Facebook.
The purpose of the group is to provide a safe, closed space to seek out and share ideas, experience and resources that can help with any and all aspects of SEND provision. It's also a community for practitioners and schools that use Evidence for Learning and Insights for Learning to share ideas, resources and support each other in using these apps. This is a peer-moderated and supported group.
Linkedin Group: The Recovery Curriculum
The group is called "A Recovery Curriculum for children & schools post-pandemic" and you can find it at: