Duane Smith and the Early Years team at the Istanbul International Community School (IICS), Turkey write…
Our team was exploring ways to make documentation more efficient, authentic and part of our daily routine. At IICS, both teacher and student learning proposals are planned with the aim of transforming learning and inspiring self directed learners, however…
… Did our current approach to documentation allow for the rigorous use of evidence of student learning for planning, teaching and collaboration?
This has been our goal for the past 2 years.
Documenting Play Based Learning
As a school we began implementing Play Based Learning from Early Years 3 to Grade 1 (Year 1) in 2014. The year prior we met with our Administration team and made major changes to our timetables to make Play Based Learning part of our daily timetables with a continuum of play from EY3 – Grade 1.
We began by reviewing paper-based forms of Play Observations and updating these to Google Forms to make documentation more efficient and organised. We also had our class websites and so began exploring a range of different blogging apps to get children blogging about their own play experiences.
Through our Professional Learning Community we were slowly beginning to get a feel for how the documentation worked best for us as a team:
We wanted an approach that put learning at the centre, so as to provide an authentic record for dialogue, reflection and analysis. It also had to be an approach that did not take up too much time away from students.
After reviewing our progress with using Google Forms for play observations, we realized that we wanted something that worked better to make our curriculum standards more apparent and visible. We needed a simple, mobile and adaptable solution.
Implementing Evidence for Learning
At this point we came across Evidence for Learning. For us, the app made it easier to record observations whilst mapping these against our school curriculum and assessment frameworks. We are still learning how to implement this to its fullest potential, but we are finding it authentically works for us with planning, teaching and learning. At the same time we have been continuing with student blogging apps to allow the students to share their voice about play.
From 'Noticing of Learning' to 'Interpretation of  Thinking'
By introducing Evidence for Learning, we have:
Enabled teachers to become more connected with the written curriculum as a more practical and portable understanding of our written objectives.

Created the bridge between the "noticing of learning" to the "interpretation of thinking" that can be used to inform planning.

Maximised and anchored our scope and sequence documents that are used to track student learning for reflection, reporting and collaboration using the grid function.

Assisted educators to organise data and to make learning more transparent with all involved in order to inform next steps for each child, finding meaning in what children do and what they experience using learning journeys.
"It has been about discovering a new way of observing – a shift in the role of the teacher from an emphasis on teaching to an emphasis on 'the' learning… teachers learning about themselves as teachers, as well as teachers learning about children." Loris Malaguzzi
As a school we are now trialling the use of the parent portal to replace our existing e­portfolio that is currently located on our class sites.
We believe the key to our success has been the gradual release and introduction of the functions available through Evidence for Learning. A regular opportunity to meet and reflect on the impact these functions were making on the teaching and learning has allowed for further refinement.
Reflections from the teaching staff
"I have found that Evidence for Learning has allowed me to build up an overall image of not only student thinking but how their thoughts unlock and align to the written curriculum. Making these links helps me as a teacher to track student learning but also plan for the next steps in learning. Sharing the Learning Journeys will be our next step, making the learning more visible to students." Duane Smith (EY34 teacher/EY team leader)
"Evidence for Learning is easy to use, which I find helpful. By highlighting the links to the curriculum it has helped me to focus my observations for each child, to ensure that I am getting a broad picture. This in turn has helped to direct the planning of subsequent learning experiences. The fact that we can now add a video makes the evidence collected more powerful. I am looking forward to learning more and seeing how I can use this tool to full advantage." Michelle Dirlik (EY5 teacher)
"Evidence for Learning has proven to be a very useful tool to help teachers link the written, taught and assessed curriculum. Being able to link learning outcomes to a learning event at the click of a button is very powerful and frees up teachers to focus more of their attention to the student. Learning Journeys also provide a very thorough and complete description a student's learning, that can include teacher evaluation and student reflection. This type of complete feedback is very powerful when documenting learning." Carl Kirkpatrick (PYP Coordinator)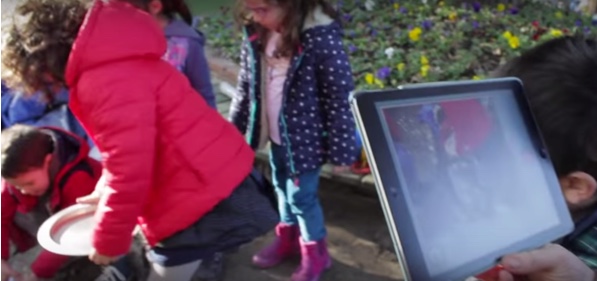 We hope it has been useful to read about our experience and journey so far. We look forward to sharing further updates as our journey progresses. We'd love to connect and share with any preschools or schools that are interested. Please feel to get in touch…
About Duane Smith and the Early Years team at IICS: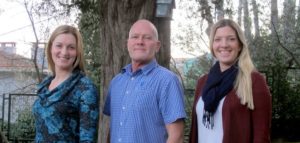 The Early Years team in Istanbul have been working together as a Professional Learning Community since 2014. With a combined experience of over 50 years in education, we have been working together and drawing upon previous International school systems to personalise our approach to documenting learning in the Early Years.
Our approach to both play based learning and documentation has been presented within our local networks as well as within the extended international community, recently as invited presenters at the CEESA conference hosted in Istanbul.
The Istanbul International Community School educates international students from ages 3 to 18. It is the only Early Years through Grade 12 international school in Istanbul to be fully authorized by the International Baccalaureate Organisation for all 3 IB programs and globally accredited by ECIS and NEASC. Founded in 1911, it is one of the oldest international schools in the world. The school has 2 campuses, one in Rumeli Hisari for ages 3-9 and a purpose built campus in Hadimkoy for ages 3 to 18. Learn more about our school: http://www.iics-k12.net
Summary
Article Name
Personalising the documentation of Play Based Learning
Description
This article looks at how Istanbul International Community School in Turkey, is implementing and documenting Play Based Learning using the Evidence for Learning formative assessment and reporting app.
Author
Duane Smith and the Early Years team at Istanbul International Community School