Ian Wilson, owner of Little Einsteins Day Nursery in St Helens, UK writes…
The EYFS ultimately places a hefty obligation on all of our staff, to keep up-to-date records and snapshots to support the learning and assessment we make of all children at Little Einstein's Nursery.
Ofsted reinforce this requirement, and consequently we must ensure and maintain that all paperwork is up to date by the end of each 8-week term. On top of that, we report to parents at Christmas and in June/July each year.
Time is Money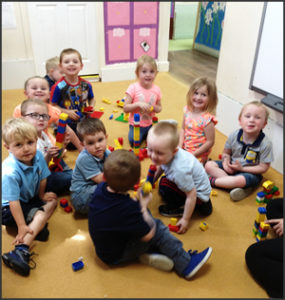 As a result… one of the biggest challenges and pressures facing our staff and the setting as a whole is TIME
…and how best to make use of it.
Time spent assessing for each child, where they are on their developmental pathway.
Time to plan appropriate 'next steps' that support the development of each child.
Time gathering snapshots for each child: taking photos and making notes.
Time producing reports, completing trackers and statutory information.
Of course many of these activities detract from the most important use of time in our setting… time spent immersed and working with the children creating and nurturing the best environment for them to grow and develop.
It's not just an overused cliché, but a harsh reality that "time = money" in any preschool or nursery setting, and if staff have to spend time 'out of the room' on assessment and planning than we need to bring in additional staff to provide adequate cover for the children.
So to try and address this, at Little Einsteins Day Nursery, we started looking around for possible technology solutions that might help us to:
Streamline and improve our systems for formative assessment: observing, assessing and planning processes;
Automate (where possible and appropriate) summative assessments;
Create an easily accessible, up-to-date database showing at any time where all of our children are on their developmental pathway;
Reduce admin time across the board for staff and managers.
Like many preschools we used to make our observations and snapshots using a mix of cameras, post-it notes and paper-based forms. It took a long time for us to collate the reports using paper-based evidence. We would then manually use these to update our trackers for each child and then look at the tracker to see what the children's next steps are. Then repeat the process!
All of this is done with staff needing to be away from the children to create the reports.
This translated into each staff member needing roughly 10 hours out of the room each term, in order to make sure their snapshots and trackers are all up to date and reports are completed. In our case that meant 220 hours or approximately £1,000 per term in additional costs to provide the necessary cover. At the end of every term we had to employ an extra member of staff to cover in the rooms while the staff prepared the parent reports and statutory compliance reports.
Volume of paperwork can impact quality of staff interactions with the children
Cost aside, we were also feeling that the volume of paperwork, and the pressure and distraction that it caused, were impacting on the quality of our staff interactions with the children. If we could reduce the amount of time spent on paperwork, we knew this would be better for the children.
We came across the Evidence for Learning app, back in the spring of 2014, and after a short trial, we began incorporating the app into the relevant daily routines and processes at the setting. After some initial training with staff, we saw immediately started to see cost and time savings. We operate the app on 4 iPads shared between the 3 rooms ("Babies", "Toddlers and "Preschoolers") that we have in the setting.
Within the first 6 months, the app saved us around 50% of those previous admin costs. Fast-forwarding to today… those 220 hours every term in additional admin time is now down to around 40 hours, saving nearly 180 hours each term!
Within the app the staff are able to gather and share snapshots and notes as the learning and development take place, in one digital space. Discussions about children are more meaningful and accurate, as the evidence and notes are up to date and easily shareable/accessible.

Moderation without the chasing!
The app has also been a massive help to our managers in the area of moderation. Staff will use the tag feature to highlight relevant observations as "moderation". Previously this was something that was done manually and involved lots of chasing. This has been a very convenient and helpful bonus!
The other added bonus is everyone being able to share within the Evidence for Learning cloud. Staff can see evidence gathered by other members of staff and learn from it, meaning increased confidence with their own reporting and evidence gathering. Plus Amy our manager can now easily and conveniently get an instant view of the quality of development and support given across the setting.
Communication and information flow is key in our multi-level building so the Evidence for Learning app has been a huge help, but the real success is that our staff can get back to spending more time with the children and concentrate on what they do best, teaching.
Hope that reading about our experience has been useful. We'd love to connect and share with any nurseries or preschools that are interested. Please feel to get in touch…
About Ian Wilson and Little Einsteins Day Nursery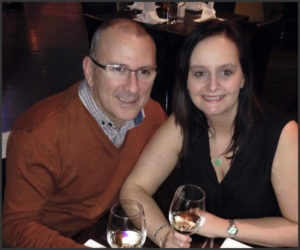 Based in St Helens, Little Einsteins Day Nursery (http://little-einsteins-nursery.com) caters for up to 87 children from 0 to 5 years old.
The setting operates 3 rooms over 2 floors: Babies (0-2), Toddlers (2-3) Preschoolers (3-5) and has 22 staff in total.
Little Einsteins is owned by Ian and Sarah Wilson. Sarah is a nursery nurse who has worked in various setting including day nurseries, schools, special schools and hospitals. Ian is a former head teacher who has worked in both mainstream and special education schools.
Summary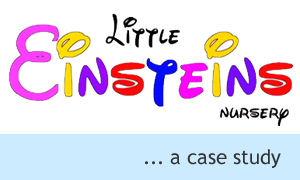 Article Name
How we've reduced our admin costs and are saving our staff hundreds of hours in admin time every month…
Description
This article looks at how Little Einsteins Day Nursery has reduced administration costs and saved staff many hours in record keeping time and administration tasks using the Evidence for Learning formative assessment and reporting app.
Author